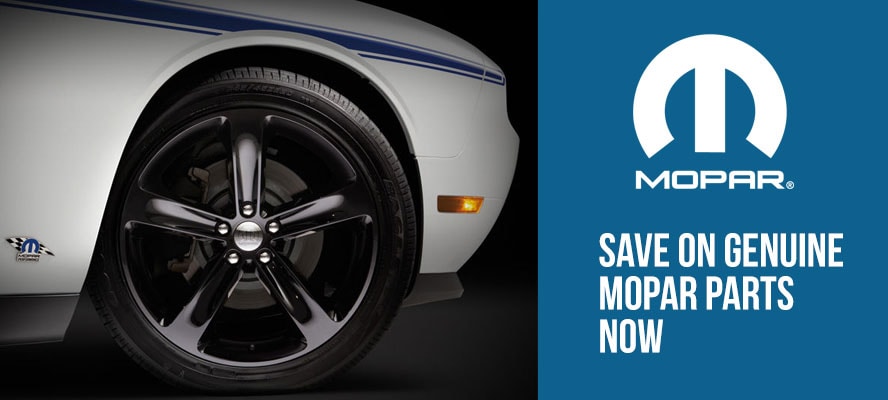 Welcome Murray Dodge Yarmouth's Parts Department
Your Chrysler vehicle is made up of thousands of parts, all working together to bring you the exhilaration you feel every time you press the gas pedal and accelerate down the open road. At Murray Dodge Yarmouth, we understand this feeling, because our dealership is a little bit like that, too. Dozens of people combine their skills, and work together to provide you with a customer service experience that really goes the extra kilometer. If you're looking for the perfect auto parts in Yarmouth, choose a dealership that knows each piece of your GM vehicle, inside and out. Choose Murray Dodge Yarmouth!
Our Parts Centre maintains an impressive inventory of genuine OEM parts. Wondering why OEM parts are worth mentioning? Great question! Using OEM parts when repairing a vehicle means that any worn out or broken parts are replaced with an exact replica of the parts your vehicle had when it rolled off the assembly line, and that these parts were manufactured by the same company as the originals. This means you can be confident that the replacement part will function and fit perfectly, which decreases the chance of problems with the repair later on. 
Ordering Auto Parts in Yarmouth
If we don't have the part you're looking for ready to go, just let us know, and we'll have it here before you can say Original Equipment Manufacturer! At Murray Dodge Yarmouth, we make ordering parts easy and convenient. If you already know the part number of the missing piece, fill out our online order form below. Once we receive your order, one of our parts experts will be in touch to confirm your order and pricing, and give you a chance to ask any questions you might have.
If you're not quite sure which part is right for your vehicle, feel free to give us a call or drop by! Make Murray Dodge Yarmouth your number one stop for auto parts in Yarmouth. We'll help you restore the joy to your ride.